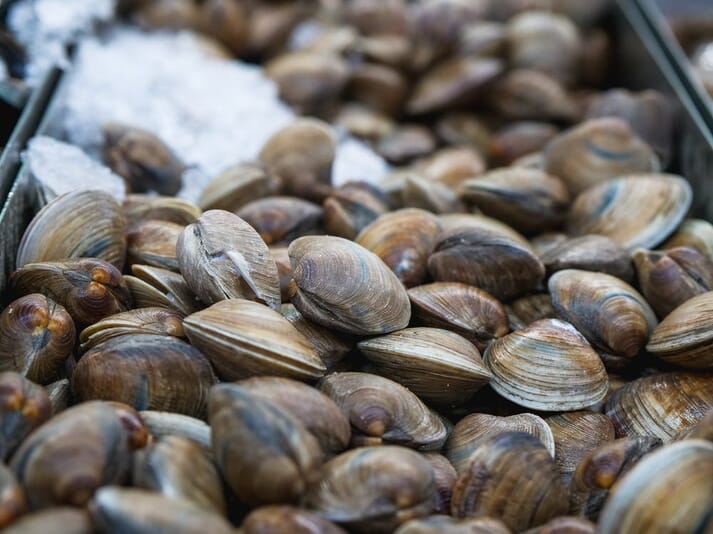 MITO, created through the O14C transaction, is the consolidation of shellfish nurseries and nurseries in Italy and the Netherlands. The company was co-founded by Gianluigi Lago, Paola Landri and Maurizio Varagnolo, industry veterans with deep expertise in the breeding and cultivation of Veneridae molluscs. MITO, resulting from the merger of Societá Agricola Ecotapes Italia, Delta Futuro Societá Agricola and Ecotapes Zeeland, launches operations producing more than 300 million mollusc seed juveniles ready to be harvested for the Italian market.
MITO integrates safe bio nursery operations in the Netherlands with local nursery centers in the key Italian market and, backed by Ocean 14 Capital Fund, has an ambitious growth plan to increase its operational capacity to 2 billion seeds per year over several years upcoming. The Ocean 14 Capital fund plans to invest an additional €5 million to further scale and grow the business as part of its European bivalve strategy, creating another scalable, regenerative and sustainable protein platform within the blue economy.
"It's incredibly exciting to start this journey with MITO – leveraging and accelerating at the same time the great and impactful work that Gianluigi, Paola and Maurizio have been doing for years," said Katherine Elbert, Investment Analyst and Head of co-investment for MITO in Ocean 14. Capital, investment advisor of the fund. "We could not have arranged a better initial investment for the Fund's European bivalve strategy. Similar to what happened with oysters, a strong supply of viable seed is key to the sustainable development of the industry," she added.
"O14C has been a great partner for us and we are very excited about the opportunity our partnership will capture," says Gianluigi Lago, MITO's Chief Operating Officer. "With their investment and support, MITO will soon lead the supply of shellfish seeds in Europe," added Lago.
The Ocean 14 Capital Fund's dedicated investment strategy for the European bivalve industry aims to bring capital, technology and best practices to this often overlooked sector of European coastal economies. "With a total aquaculture production of more than 30,000 tonnes, the shellfish industry in Europe is one of the best opportunities for the Fund to invest in. It shows well who the Fund is like O14C and its purpose," says Francisco Saraiva Gomes. founding partner and chief investment officer of the Fund's investment adviser.
"It's an excellent protein, with a superior production system, highly usable through technology and convergent with coastal conservation, which we know a lot about and where we are able to develop superior partnerships with industry leaders. It's a high-impact growth thesis: the team is fantastic, we're building at book value and MITO's sales are stacked," he added.
MITO is a high impact investment case for Ocean 14 Capital. In addition to the nutritional benefits, shellfish is an extremely efficient and low-impact protein. As filter feeders growing in the sediments of natural lagoons, clams require no food, fresh water or antibiotics and almost no physical infrastructure. As a result, shellfish produce less than 2 kg of CO2 per 100 g of protein, compared to the European average of 13 kg per 100 g of animal protein and 50 kg per 100 g of beef protein.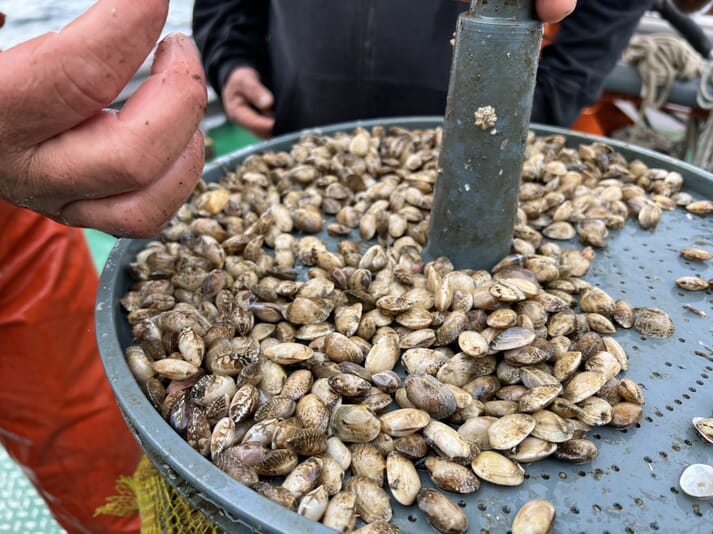 In recent years, European clam production has declined due to a lack of wild-sourced seed, as well as abiotic stress and disease, resulting in a spat mortality rate of over 50 percent. MITO supplies high-quality mollusk juveniles that increase low-impact, low-carbon protein production by increasing the availability of mollusk seed, shifting farmers' reliance on wild-sourced stocks while reducing their mortality during growth and protecting the environment within the lagoons, which take pressure off heavily overfished wild clam populations.