DOUGLASS PARK – Just weeks before Riot Fest, West Siders are stepping up their opposition to large music festivals in Douglass Park, which they've said stop them from using the park and disrupt their daily lives.
North Lawndale residents have been speaking out for months about their concerns with three major music festivals held in Douglass Park during the summer and early fall. The Park District held a community meeting Wednesday to discuss the events and the future of the park — and dozens of attendees repeated the call to scrap the festivals, while several people who spoke in favor of the festivals were greeted.
Douglass Park, 1401 S. Sacramento Drive, has hosted Riot Fest in mid-September since 2015. In recent years, it has become the site for Lyrical Lemonade Summer Smash and Heatwave, two summer music festivals.
At Wednesday's meeting, neighbors told parks CEO Rosa Escareno that private corporations should not profit at the expense of the people who live there. They said the festivals disrupt their lives by creating heavy traffic, blocking access to hospitals and disrupting youth programs.
Lifetime resident Denise Ferguson said the neighborhood's children shouldn't be displaced because of big corporations.
"We use the park every day. We use the park to walk. We eat in the park. We play in the park," said Ferguson. "This is our only green space. And when the park closes for 47 days in the summer, our kids have nowhere to go."
The meeting marked the latest standoff as neighbors, officials and festival organizers debate what to do next. Some residents have said the events bring revenue to local businesses and help neighbors, while others have said they create headaches for residents and damage the popular park.
CONNECTED: Riot Fest contractor resigns after "disrespectful" meeting fuels tensions between Fest organizers and neighbors
Even when the festivals are gone, Douglass Park is often left in disrepair, neighbors said. Members of a local soccer team had to move to other parks after a player was injured by glass left on the grass after the Summer Smash.
"Festivals have dominated everything," neighbor Katherine Sullivan said at the meeting. "We lose access to our homes; we cannot come and go freely. … Ambulances just blow their sirens and nobody moves because there is nowhere to move. It does not 'work. And I just really hope it changes."
Resident Sandra Castille said it took her two hours to get to the hospital and visit her son when Riot Fest was going on.
"People are coming into this community and acting very disrespectfully to the people of this community," Castille said.
CONNECTED: West Siders petition to launch Riot Fest, Lyrical Lemonade and Heatwave from Douglass Park
Some residents expressed support for the festival — saying it brings jobs, money and tourism to the neighborhood — but they were often met with boos from others in the room.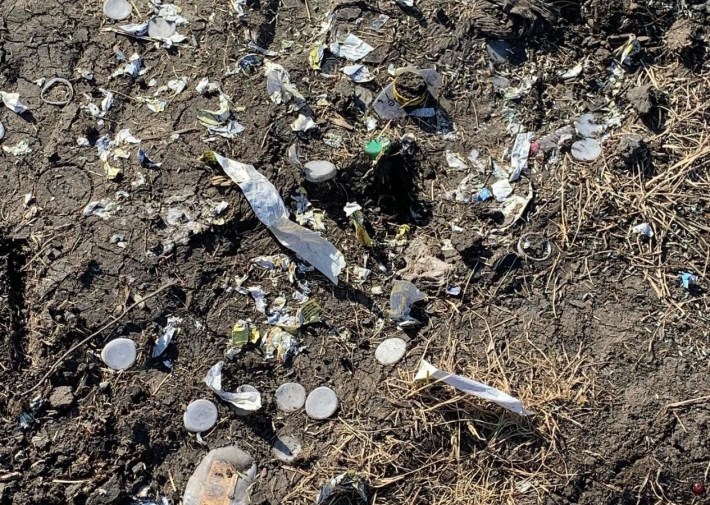 Festival organizers host clean-up events and offer benefits, such as free tickets, to park neighbors. Riot Fest also recruits residents for temporary festival work and organizes beautification events, and Lyrical Lemonade hosts park cleanups.
The companies behind the festivals also have to pay for the maintenance of the parks after their events.
But neighbors have said the festivals, including the time to set them up, tear them down and clean up afterward, block them from entering the park for weeks.
CONNECTED: Riot Fest is over, but Douglass Park neighbors say they won't be able to use the park for weeks due to cleanup
Resident Karina Solano said the neighborhood "is not only not invested in, but disrespected by the festival organizers themselves."
One longtime resident who spoke at the forum said she's not against the festivals, but officials are neglecting Douglass Park neighbors.
"It's so essential to ask us what we need," she said. "Give money to this community. Return the money to this park. Give the money back to the programs."
Listen to It's All Good: A Block Club Chicago Podcast: